Pediatric
Specialty Company
Board member of
Association of Hellenic Enterprises of Baby Food and Specialised Nutrition, member of Specialised Nutrition Europe
Green Punkt
certified company
WE HAVE BEEN
CONNECTED
WITH YOU & FOR YOU
We do want to offer to you as much information as possible about how we do it and why we do it. Offer to you the deep knowledge of what does every product offer and why it offers what promises, how it works, why it works better and if you have any questions we are here to give you all the answers.
Because we want you to be sure that what you use is the best possible solution for you and your family!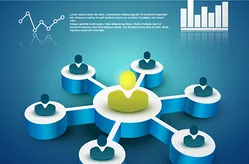 6/2020
New website released
The new website of Cube Pharma & Nutrition has been completed and released
Read more
10/2019
New Agreement
Cube and BioGaia futher expand their collaboaration for the promotion of the patented and world's most studied oral health probiotic, BioGaia Prodentis.
Read more
11/2/2020

New clinical study

BioGaia's oral health probiotic L. reuteri Prodentis reduces bleeding of the gums

Read more

3/7/2019

BioGaia Protectis drops in NYT

Lactobacillus reuteri only probiotic mentioned in article on colic in the New York Times

Read more

15/10/2019

New clinical study

More data available after completion of new clinical study with BioGaia Gastrus

Read more
4/2020
Currently, due to Covid-19 safety measures, all congresses and exhibitions have been postponed